Descripción del producto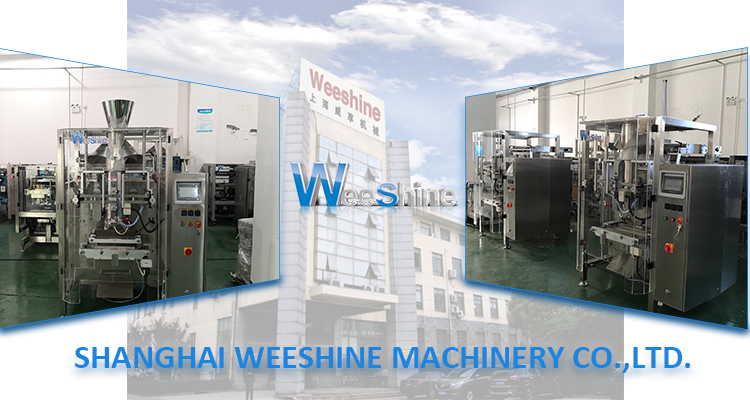 WPV350 Automatic Vertical Form Fill Seal Packaging Machine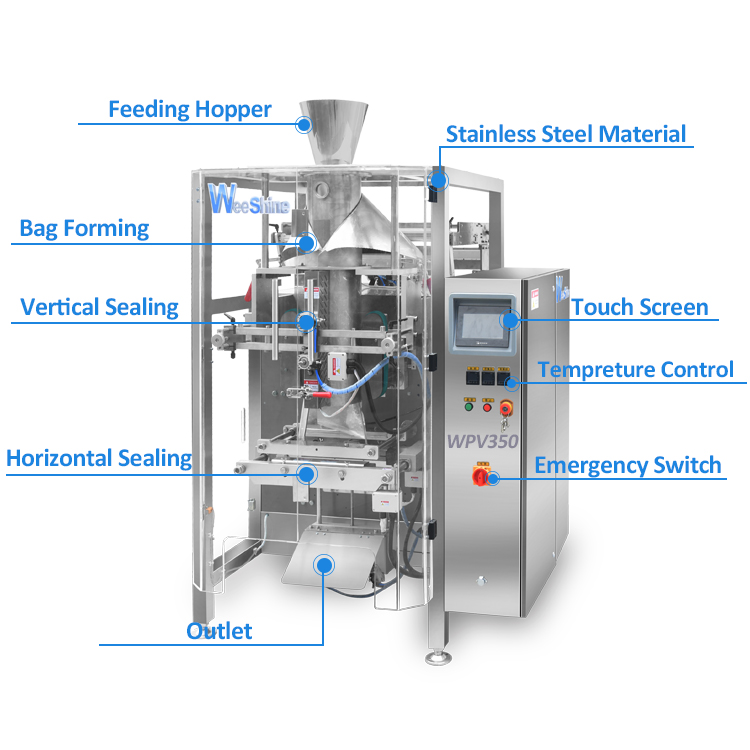 Model

WPV350

Suitable Bag Type

Pillow Bag , Gusseted Bag , Quad Seal

Bag Sizes

Film Width

320-720mm

Packing Speed

15-40bags/min

Packing Material

Laminated Film, PE Film for optional

Powder Supply

AC220V , 50-60Hz , 5.5KW

Compressed Air Cost

6-8kg/m³, 0.4m³/min

Application

Granular materials, such as candy, chips, snacks, biscuit, puffed food, nuts, dried fruit, frozen food, tea leaf etc.

Powder materials, such as flour, milk powder, milk tea powder, spice powder,coffee powder, chili powder etc.

Weight

800KG

Dimension

(L)1658 * (W)1380 * (H)1820
Main Features
1.Equipped with safety protection system, company with hygiene requirements.
2.Use intelligent temperature controller to ensure the artistic and neat seal.
3.With technical parameters storage function, no need to reset while products and packages changing.
4.Equipped with a fault display system to help timely troubleshooting.
5.Form into pillow bag, gusseted bag, according to customer requirements.
6.Use PLC servo system, pneumatic control system and touch screen as a core control unit, maximize the whole machine's control precision, reliability and intelligentized level.
7.Combine with weigher system, conveyor feeding and discharging, date printing equipment to be a complete packaging line.
8. According to the requirements of customers, different materials are equipped with different measuring equipment.Such as granular material will be provide to a multi-head weigher; powder material will be provide to a auger filler.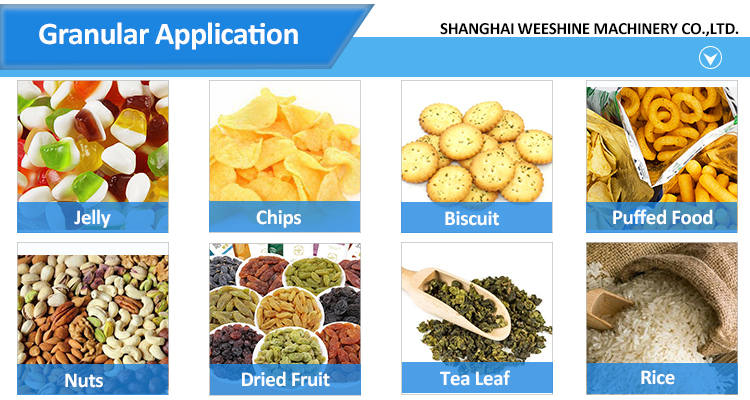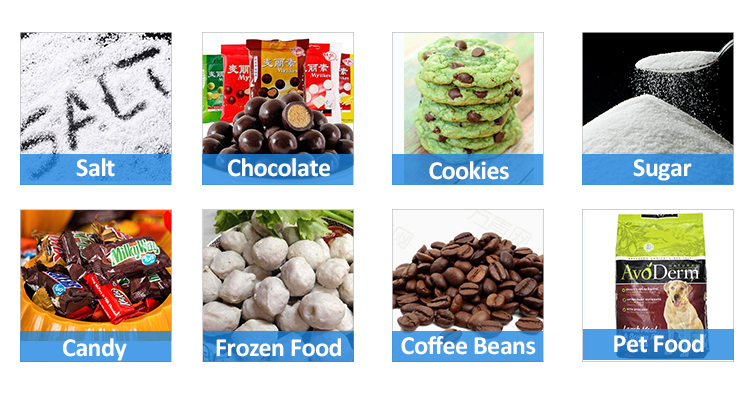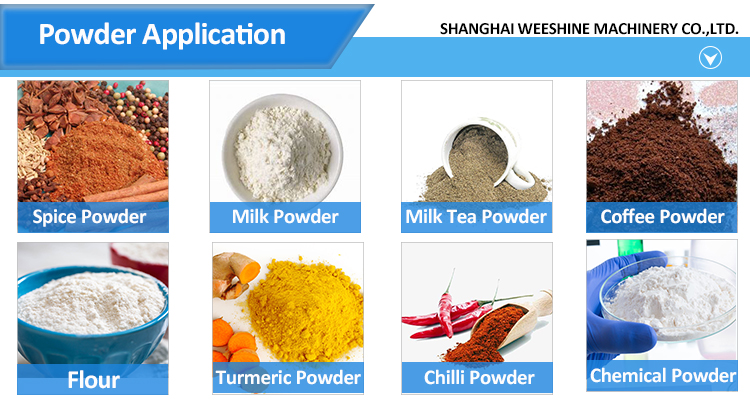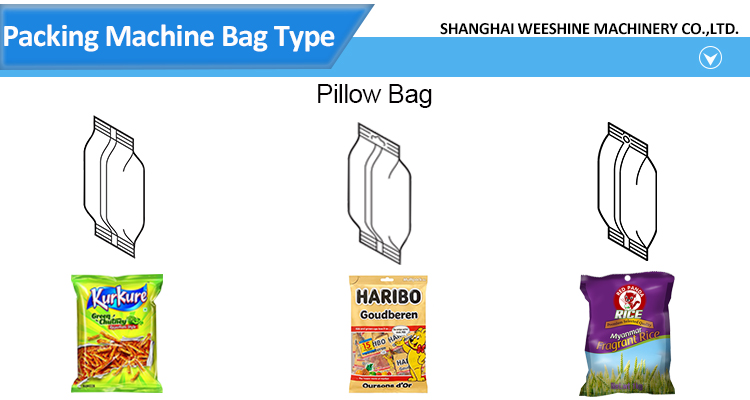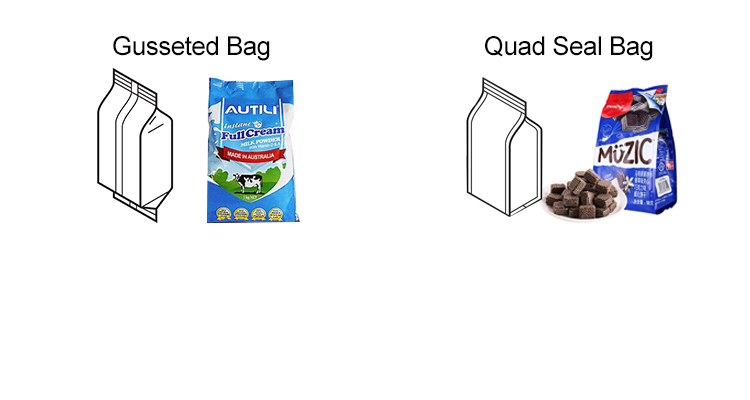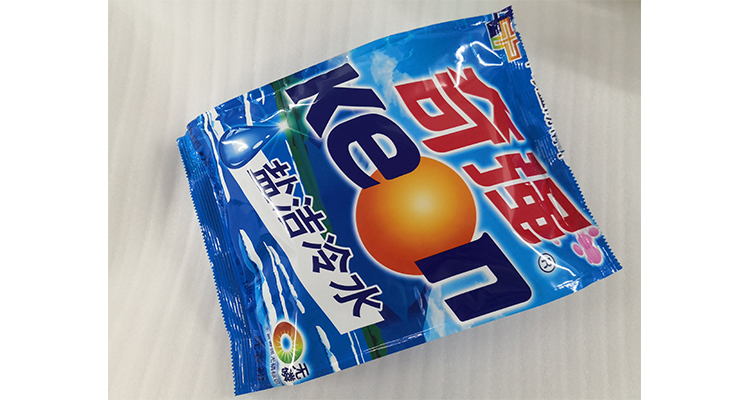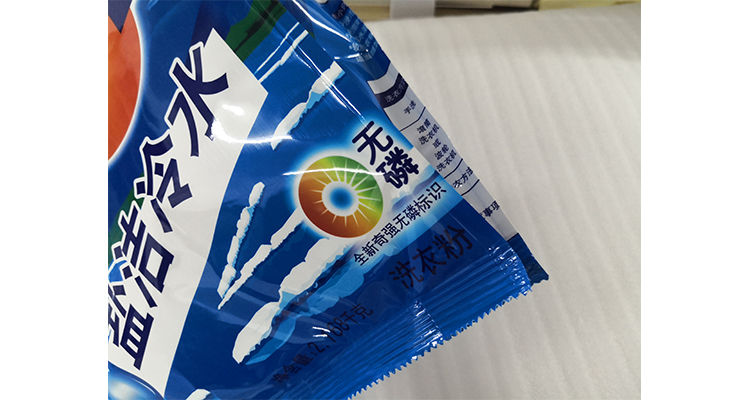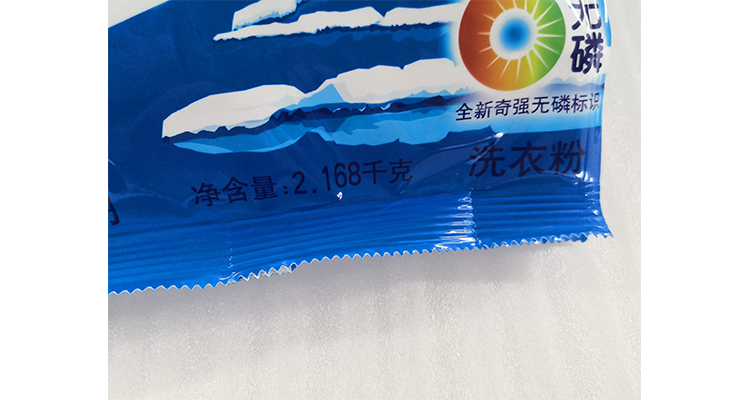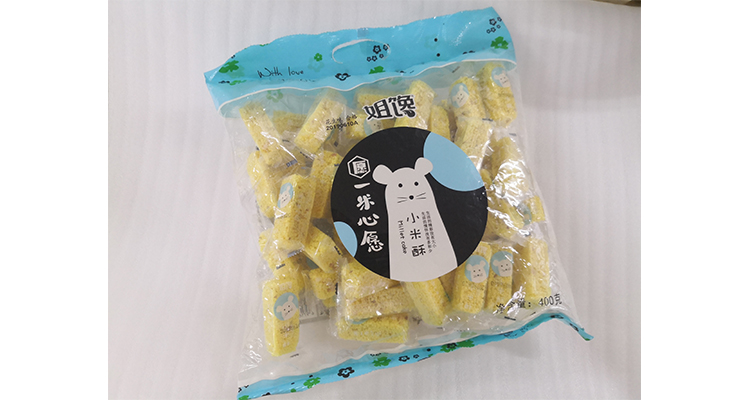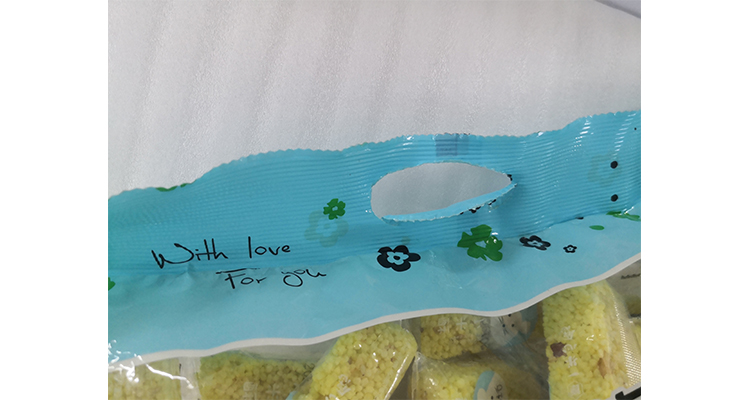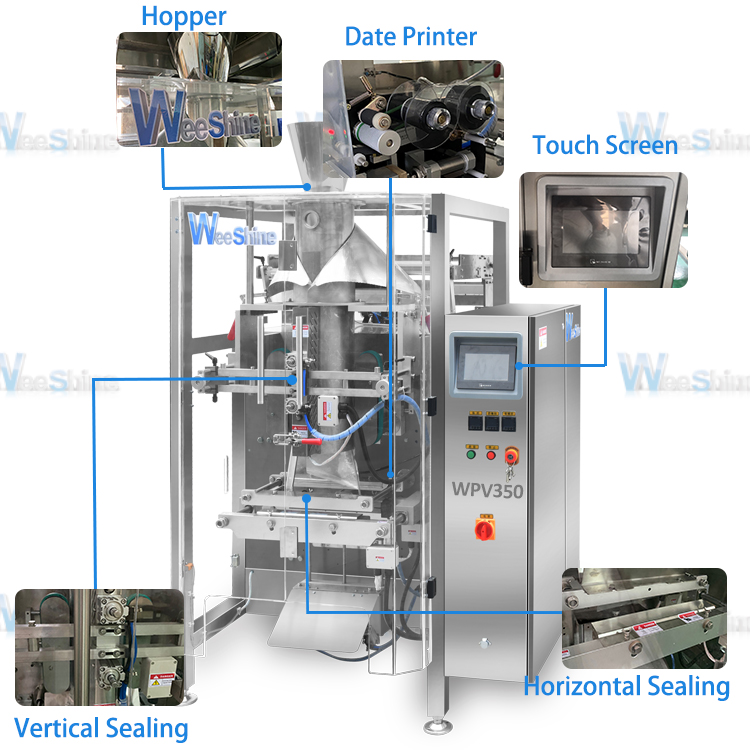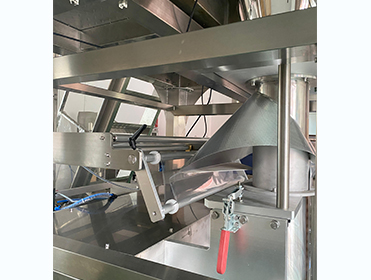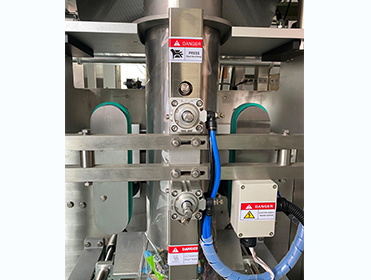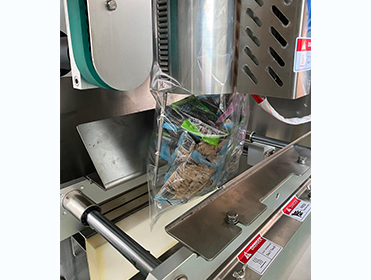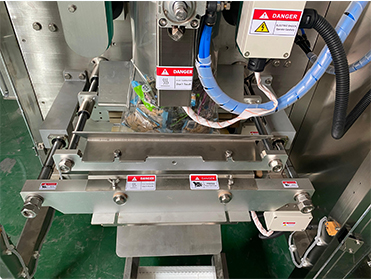 Horizontal

Sealing & Cutting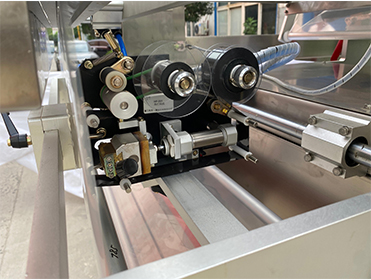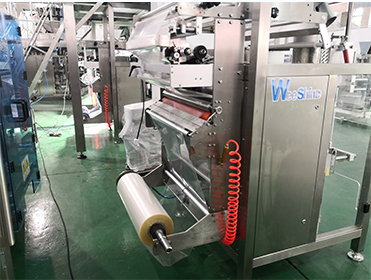 Back Side Of The Film Inlet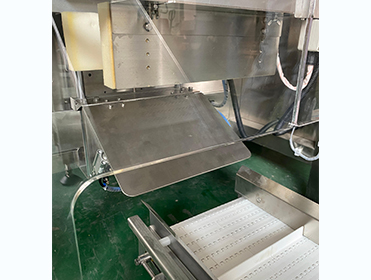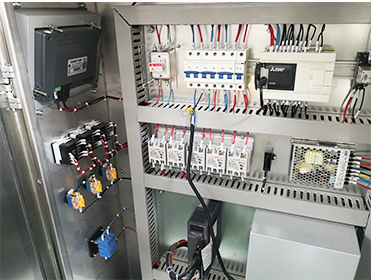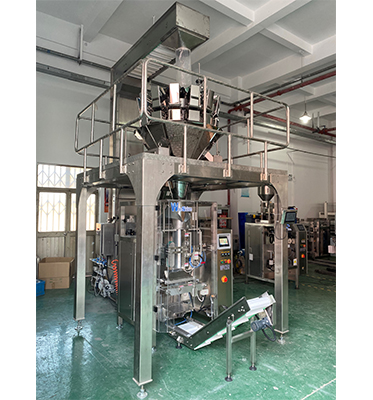 WPV350 + Multihead Weigher + Bucket Elevator + Platform + Discharge Conveyor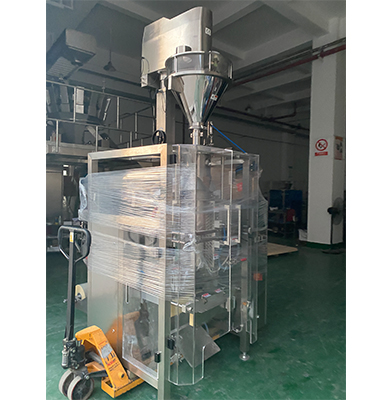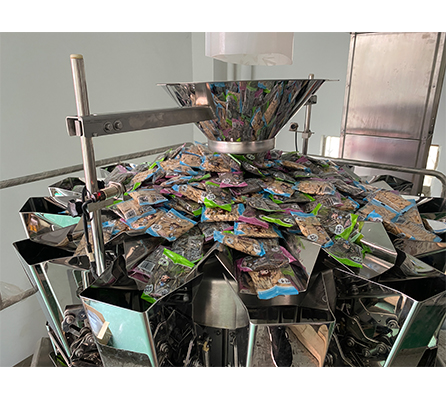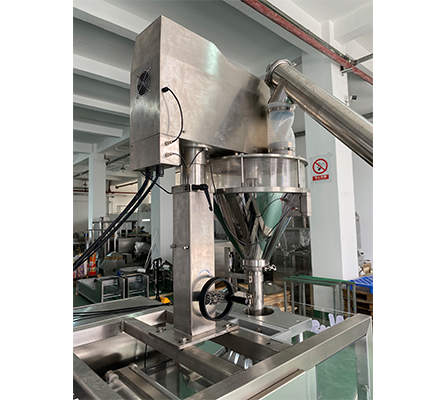 Gusset Device
Handing Punch Device
Nitrogen Charging Device
Auti-static Electricity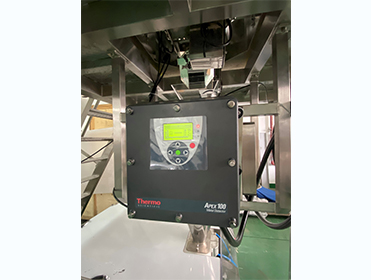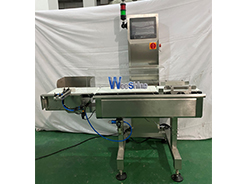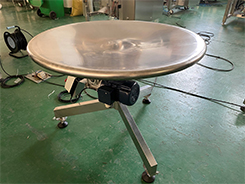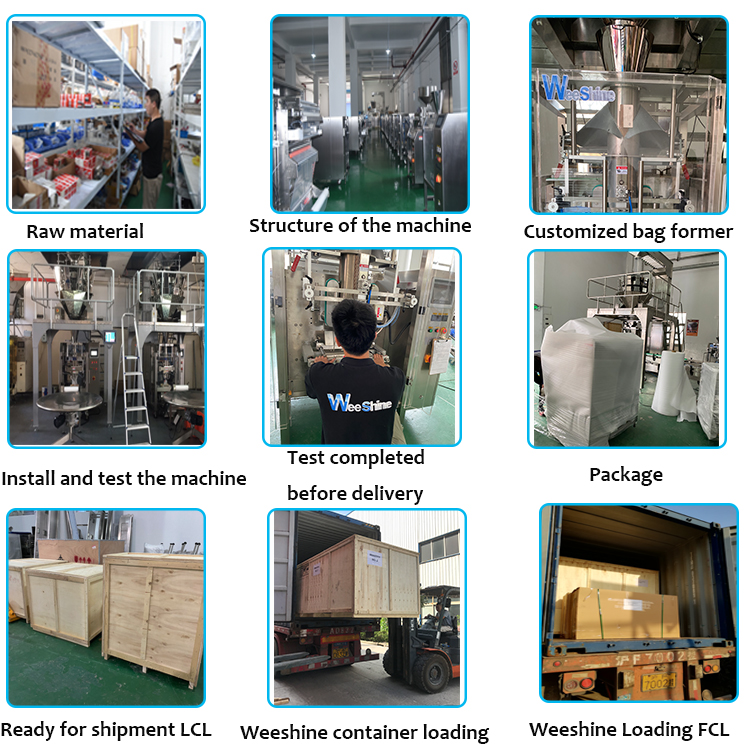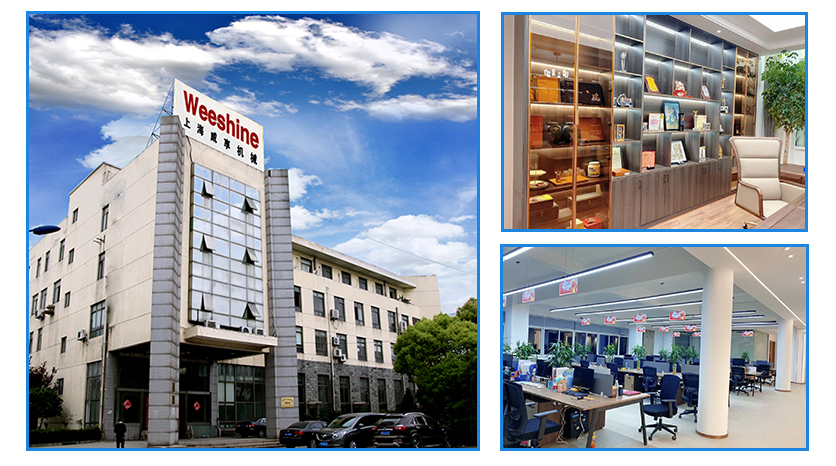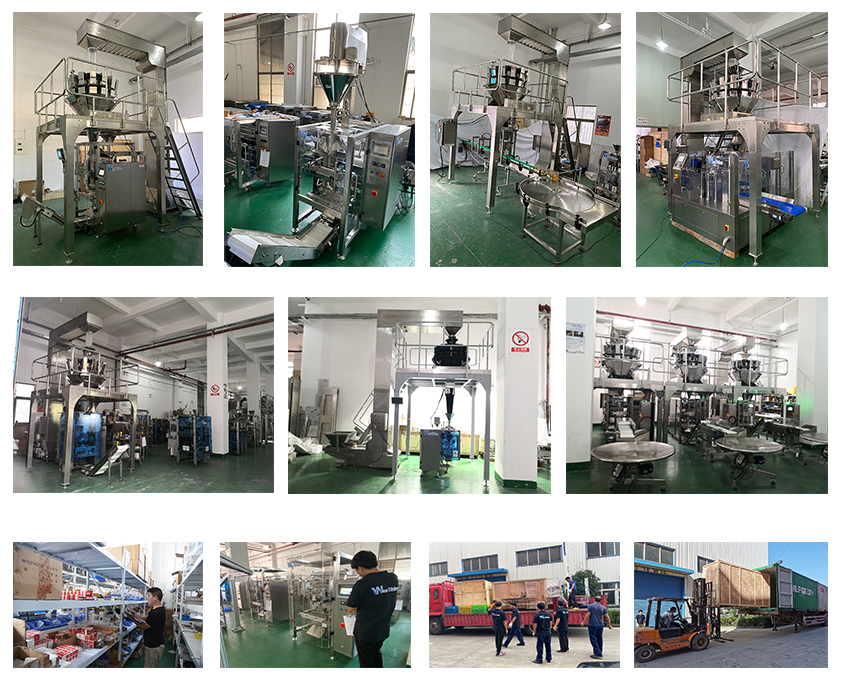 1.A manufacturer of
automatic packaging machinery
and
packaging production line
, also
automatic conveying systems.
2.With a well-educated excellent technician team has more than 16+ years of experience.
3.With our own factory located in Shanghai, can provide OEM, ODM to our quality customers.
4.Workers have rich experience in comissioning and assembly at domestic and abroad.
5.Provide pre-sale and after-sale services for customers all over the world.
6.Our sales markets in Europe, Southeast Asia, Middle East and others more than 50+ countries.
7.Mainly focus on producing automatic packaging and conveyor system for different kinds of granule strip flaky materials.
8.Applications for nuts, chocolates, candies, biscuits, potato chips, dry fruits, seeds, puffed food, quick frozen products, pet food, baby snacks, medicine etc.
-and powder products, such as flour, milk, rice, coffee powder, spices, seasonings, detergent powder, sugar, salt etc.
9.Provide customized roll film, premade pouch and cans packaging solutions and all life support.
10.Weeshine's packaging solutions will bring you extraordinary experience, to reach win-win cooperation.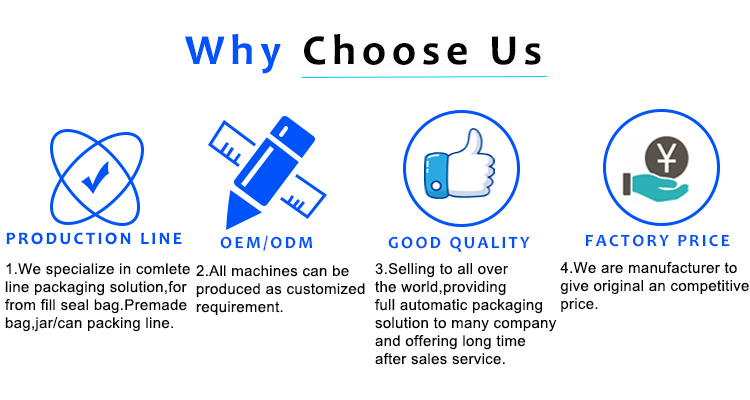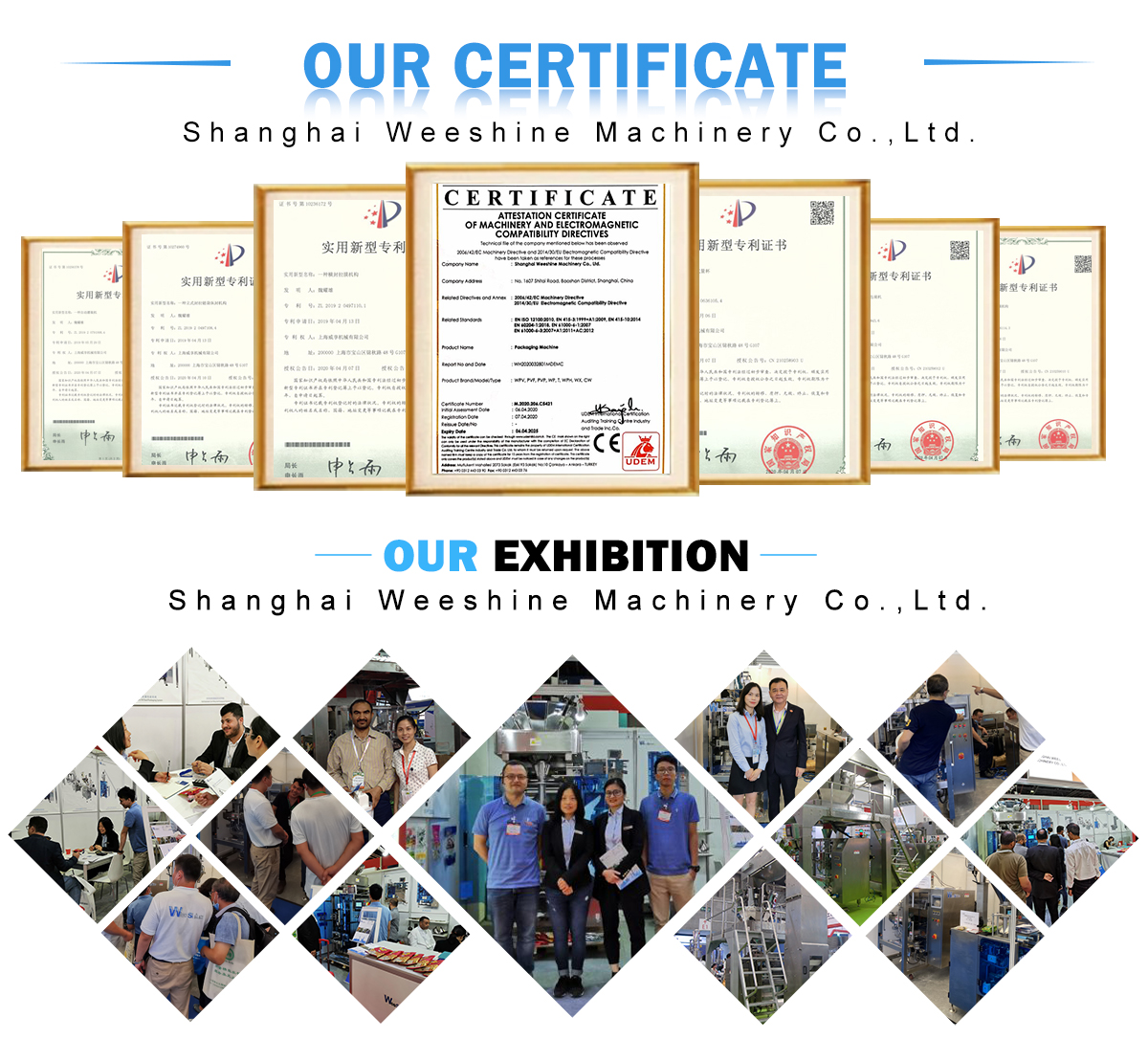 FAQ
1.How do I know the packing machine model is suitable for my product?
Weeshine: Please advise all the below details of your product and we will check for you.

(1.)Product details
(2.).Bag shape
(3.) Bag size for each weight bag: Film width, bag width & bag length
(4.) Filling weight per bag
(5.)Packing film material
(6.) Production capacity per hour.
(7.) Other requirements

2. How about the delivery time?
Weeshine: All our machines are tailor-made as different customers have different requirements, delivery will be within 15 working days for the small packing machines. It takes longer time for the large-scale machine.

3. Can you offer some video or pictures of the packing machine?
Weeshine: Yes, of course. We also could help you to test your product on our packing machine and record a video for your reference if you could send some samples to us.

4. Are you factory or trading company?
Weeshine: We are the factory, and especially R&D, manufacture and sell various packing machines. We have engaged in the packing R&D and production over 16+years.

5. How can we make sure about the machine quality after we make the payment?
Weeshine: We will send you the pictures and videos for you to check the quality, you are welcome to check the quality by yourself before shipping as well.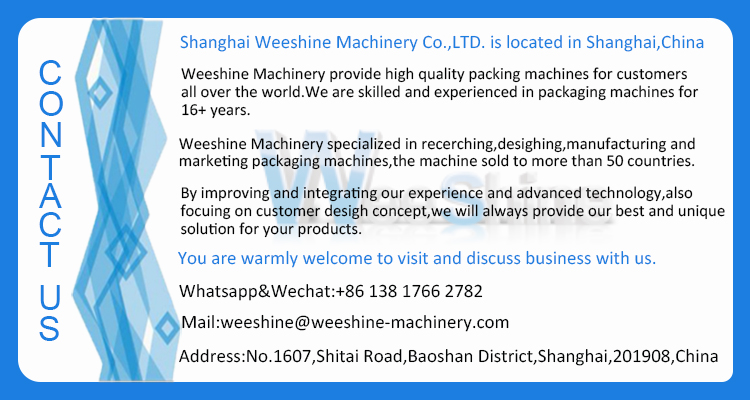 Shanghai Weeshine Machinery Co., Ltd.
Shanghai Weeshine Machinery Co., LTD. somos fabricantes profesionales en la industria de maquinaria de envasado, que está especializada en I + D, fabricación, marketing y tecnología de máquinas de envasado. Estamos ubicados en el centro de economía, transporte, ciencia y tecnología, industria, finanzas, comercio, exhibición y envío de China, Shanghai, China.Nuestra compañía reúne a un grupo de excelente personal técnico con más de 17 años de experiencia en la industria de maquinaria de embalaje. . Especializados en la investigación y desarrollo, fabricación y mantenimiento de equipos de embalaje automáticos, inteligentes y sin personal. En la actualidad, los principales productos de Weeshine Machinery incluyen varias máquinas de embalaje verticales, máquinas de embalaje rotativas prefabricadas y otros equipos de embalaje. Los productos se utilizan ampliamente en muchos campos en la fábrica de los clientes. Como bocadillos, alimentos inflados, alimentos congelados rápidamente, alimentos para mascotas, productos de frutas y verduras, condimentos, medicamentos, industria química, etc.Desde su establecimiento, Weeshine se ha adherido al mercado orientado a la demanda y a los requisitos de los clientes como núcleo , céntrese más en la calidad de la máquina. Weeshine intercambia continuamente la experiencia y coopera con los clientes nacionales y extranjeros, realiza la fabricación de I + D y alcanza la innovación tecnológica, nuestras máquinas y las capacidades de proyectos de ingeniería han sido ampliamente reconocidas.Los productos Weeshine se han exportado a más de 50 países, como los Estados Unidos , Australia, México, Arabia Saudita, Irán, Jordania, Rusia, India, Indonesia, Filipinas, Malasia, Singapur, etc.La gente de Weeshine atesora nuestra marca y siempre nos dedicaremos a producir equipos de empaque más calificados con un buen servicio. y hable de negocios con nosotros y creemos juntos un hermoso futuro.
Nombre de empresa: Shanghai Weeshine Machinery Co., Ltd.
Representante: YAOXIONG WEI
Producto / Servicio: Empaquetadora vertical automática , Máquina de embalaje de punzones prefabricados , Máquina de pesaje y llenado , Controlar el pesador , Transporte de alimentación automático , Línea de envasado de gránulos y polvos
Capital (Million US $): 5,000,000RMB
Año de fundación: 2014
Facturación Annual: US$2.5 Million - US$5 Million
Porcentaje de exportación: 41% - 50%
Volumen Total de Compras anual (Millones de dólares EE.UU.): US$2.5 Million - US$5 Million
Número de Líneas de Producción: 2
Número de empleados para investigación y desarrollo: Fewer than 5 People
Número de empleados para control de calidad: Fewer than 5 People
Servicio del OEM proporcionado: yes
Tamaño de la fábrica (metros cuadrados): 1,000-3,000 square meters
Ubicación de la fábrica: 1st floor, No.1 Building, No. 1607 ShiTai Road, Baoshan District, 201900, Shanghai, China Post code: 201900
Persona de Contacto: Ms. nicole
Número de Teléfono: 86-21-56152395